Girl next door is a beautiful Free Lightroom Preset you can download this free of cost from my website and use it on your pictures. just remember to help me subscribe to my youtube channel and Instagram id. I make this preset about pictures having the beautiful warm colors it will make your colors pop and make it more beautiful, and it is a combination of yellow and orange colors.  Subscribe to my youtube and Follow me on Facebook and Instagram so you can get notifications about newly released presets. Download this preset Girl next Door Free Lightroom Preset DNG and XMP www.Editingfree.com from my website free.
Here is a video you can watch the video and you know how it will work, download Buton is on end.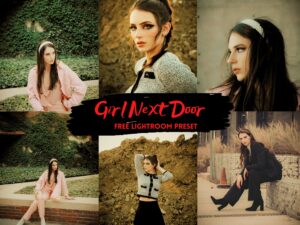 NOTE: This pack now includes presets for Lightroom Mobile and Lightroom Pc and it includes presets in the.DNG format and also in XMP format.
Take a look at the images below to see what types of changes and effects they can quickly add to your image: